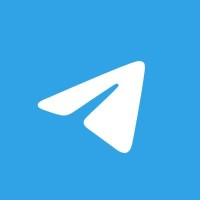 Requirements
Your computer or smartphone and an internet connection. No other equipment is required.

Hunger to learn and achieve success. Willingness to apply the knowledge you learn.
Description
Learn Everything you need to Become a Local Digital Marketing Expert with this Comprehensive Course, Created by an Internet Efficiency Award-Winning Instructor…
Get Pro Techniques to Get Found Fast in Your Local Area Using Facebook Ads, and Drive a Stream of New Traffic to Your Website and To your Location. This Course Contains All the Knowledge you'll Ever Require to Successfully Market a Local Business Online using Facebook Ads, Facebook Business Manager, your Website, Google, Youtube, Bing, Instagram Ads, Local SEO, Google My Business, Trip Advisor, and More…
This  Digital Marketing Course is completely updated for 2022. Optimised Curriculum with new Videos, Tons of Resources, To-Do Lists & Interactive Quizzes with Multiple Questions A, B, C, D making Learning Fun! Updated with 23 Copywriting Assignments with Professional Content Marketing Templates you can Download & Customise. Ready For All Apple & EU Restrictions.
"The course content is amazing. I have learned many new things, especially new tips and tricks in digital marketing. One thing I have to tell that the trainer is awesome. He is responding to all of my questions as quickly as possible and he is very knowledgable in this field. I have studied many courses on Udemy, but I'm satisfied with this course in all ways possible. Thanks to the awesome trainer and Udemy." Ragavendra
"This Digital Marketing Course is amazing. I have learned a lot of from this course. I like the explanation style of the teacher. So, please everyone join this course to change your life…." Kamran
Dearest Student,
Hi, I'm ing. Tomas Moravek, award-winning Digital Marketing Strategist and Facebook ads Expert, with my latest course the comprehensive master guide to local digital marketing. I'm proud to say that this is the only course of its kind out there, as there is nothing that contains so much value that is so specifically focused on local marketing.
Using high-quality video explainers, handy To-Do lists you can check off, and blueprints you can follow, I'll teach you everything you need to become a local marketing professional using Facebook, Instagram, YouTube, the web, and more.
This course uses the same proven and tested exclusive strategies I've developed and used for success myself, and for hundreds of my clients. It includes the best and most essential information from 16 of my other Facebook Ads and Digital Marketing courses, each of which I sell for the same price of this course or more. Yes, that's right, with this course you're getting 16 courses for the price of just 1!!
You'll achieve mastery fast & fun with our 3-part fast learn course structure – Join over 620,000+ satisfied students by enrolling and enjoy the easiest way to go from beginner to professional:
1. Animations with interactive quizzes A, B, C, D & Practical Assignments – I've made learning fun and organic – with animated explainers and Multiple Questions in Quizzes! So, you learn quickly and retain what you learn!
2. Practical screen recordings with step-by-step explanations – Watch as I show you exactly how to do it – then immediately apply the knowledge. Plus, get proven success Blueprints you can follow – for every key topic I cover.
3. Careers & Freelancing Kickstart Guide – Discover how to start using your new skillset to make money. Land your first job in Digital Marketing or begin a thriving freelance business.
Sounds Great but What Will I Learn?
This course has been structured to take you from total beginner to Local Digital Marketing pro in a matter of weeks, IF you apply the strategies I'll share inside. You'll learn the latest Facebook Ad and Digital Marketing techniques to market your Local Business, so you get found by many more customers in your area, on Facebook, and on the web.
Unlock the Power of Facebook Business Manager
Inside, you'll learn how to use Facebook Business Manager to boost your brand, organise your Ads, and conduct Ad performance analysis. This is the latest most relevant information available covering the new Facebook Business Manager, and it will help you navigate this important tool that will revolutionise your approach to Facebook Marketing.
Once you understand how to use Facebook Business Manager to your advantage, you can define a clear strategy. You can use analytic tools to see what works and doesn't, enabling you to cut unnecessary spend from your budget.
Who this course is for:
Local businesses – B2B & B2C
Digital Marketers
Solo Start-ups and Entrepreneurs
Content creators
Facebook Marketing Consultants
Facebook Ads Consultants
Advertisers & Creatives
Website Owners & Website Admins
Real Estate Agents
Job seekers
SEO help seekers
Anyone who wants to upskill their local digital marketing & SEO knowledge
Anyone who wants to upgrade their Facebook Ads knowledge
#Complete #Digital #Marketing #Local #Businesses #Get this Deal
تخفيضات,كوبونات,كوبون,عروض,كوبون كل يوم
Get this Deal,Get this Deal
udemy sale,udemy for business,udemy discount,udemy gutschein,business administration,discount factor,course deutsch,course catalogue,udemy course discount,javascript courses online,javascript course,freebies,toefl speaking,excel courses online,excel courses,excel templates dashboard,software engineering course online,software engineering course,