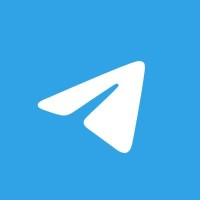 Requirements
Cubase 12, 11, 10, 9, or 8 Software

Basic understanding of what music production is
Description
From your first tracks to advanced mixing plugins and beyond.
From beginner to PRO in weeks.
13+ hours easy to follow video content packed with insights and practical examples
LIfetime-access
Up-to-date content
—————————————-  I understand your struggle.   ——————————-
Do you feel like technical side of Cubase is stopping you from reaching your full creative musical potential?

You have a lot of creative ideas but things just get too complicated and technical?

You've been using Cubase for quite some time but it still doesn't feel like you're in control?
—————————————-  Here is the hard way   ——————————————
I felt the same way like you do when I just started using Cubase, 10 years ago.
I had a lot of musical Ideas and knew how to create it on my instruments, but when it comes to recording and producing it in Cubase, I didn't know where to start and the program felt so complex.
*****************************************************************************************************************
I started doing what everybody does – Youtube videos and Google search.
******************************************************************************************************************
These are great resources but I felt overwhelmed. I was spending hours and hours on numerous tutorial videos and articles instead of making music.
Eventually I have mastered the entire music production process, but it cost me a lot of time and effort.
——————————-  Save months or even years! I did the work for you!  ———————
I carefully listened to what people like you had to say
In order to create content of true value, I built a group of more than 50 CUBASE USERS.
I wanted their guidance in making this course. Their struggles, questions, and difficulties were very important to me.
They were mostly complete beginners. Some of them were Cubase users for quite a while but still felt like something was missing. Experienced producers who wanted to switch from another DAW were here as well.
I managed to get extremely valuable feedback and frequently asked questions which helped me to structure this course and create lesson materials from their perspective.
——————————–  This is what some of them say about the course  ———————
"The videos are thorough, complete and presented at a slow pace, which is something I appreciate. I've had access to many tutorials of Cubase and this course is, by far, the best that I've found. I struggle with digital technology. I'm 68 years old and I finally feel that I'm understanding Cubase."
Michael Champion
"Complete Cubase Mastery is a very easy to follow course. It's everything you need to start without going through difficult Manuals or expensive Education. I wish I had found a course like this when I just started out."
Who this course is for:
Beginner to Intermediate Cubase users who want to gain complete control over the program, and confidence to turn their musical ideas into reality.
People who have some experience in music production but feel overwhelmed by technical side of Cubase
Experienced producers who want to switch to Cubase from another DAW.
#Complete #Cubase #Mastery #Beginner #Pro #Genre #Get this Deal
تخفيضات,كوبونات,كوبون,عروض,كوبون كل يوم
Get this Deal,Get this Deal
udemy sale,udemy for business,udemy discount,udemy gutschein,business administration,discount factor,course deutsch,course catalogue,udemy course discount,javascript courses online,javascript course,freebies,toefl speaking,excel courses online,excel courses,excel templates dashboard,software engineering course online,software engineering course,