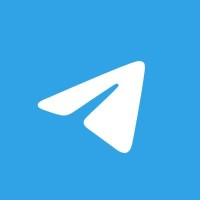 Requirements
Candidates need to have basic Information about CheckPoint Deployments.

Basic TCP/IP & Networking Concepts

Familiarity About PNET or EVE-NG environment will help
Description
Learn all about CheckPoint Multi Domain Security Solution from scratch.
Exclusive Content Alert – MDS High -Availability is only available in this course so please make sure you go through this section.
Note : – MDS server is an Important topic for the CCSE exam and this is extensively covered in this course. This is my 4th course on CheckPoint solution and altogether these courses (all above 4****) cover –  100% of CCSA + 80% of CCSE topics.   
CheckPoint (MDS) Multi-Domain Security Management is a centralized management solution for large-scale, distributed environments with many different network Domains. This best-of-breed solution is ideal for enterprises with many subsidiaries, branches, partners and networks. Multi-Domain Security Management is also an ideal solution for managed security service providers, cloud computing providers, and data centers.
Centralized management gives administrators the flexibility to manage polices for many diverse entities. Security policies should be applicable to the requirements of different departments, business units, branches and partners, balanced with enterprise-wide requirements.
CheckPoint (MDS) Multi-Domain Security Management can also be used for Local segregation of Duties of Firewall Administrators in a   Multiple Office location setup. Each of the Office can be treated as a domain and a Firewall Administrator can be assigned for each Domain depending on the Location. Further more you can assign one or more Administrators to same domain and assign Read-Only, Read-Write or Customized Permission Profiles to each of the Administrators depending on the requirements.
A single Hardware which is sized appropriately serves up to 250 instances of Security Management Servers instances pertaining to each of the Domain. Global Domain Administrator can Manage Domains within the MDS server and carry out other Administrative tasks.
All of this in just 1.5 hours.
Who this course is for:
Candidates who want to enhance their knowledge on CheckPoint MDS solution
Sales Team Members who are engaged in selling CheckPoint Products
Beginners who want to learn how CheckPoint MDS functions
Firewall Administrators who have been looking to attain more knowledge on CheckPoint MDS Server
#CheckPoint #R81 #MultiDomain #Security #MDS #Server #Deployment #Get this Deal
تخفيضات,كوبونات,كوبون,عروض,كوبون كل يوم
Get this Deal,Get this Deal
udemy sale,udemy for business,udemy discount,udemy gutschein,business administration,discount factor,course deutsch,course catalogue,udemy course discount,javascript courses online,javascript course,freebies,toefl speaking,excel courses online,excel courses,excel templates dashboard,software engineering course online,software engineering course,