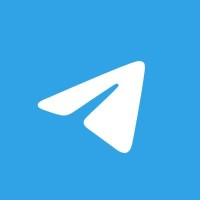 Requirements
No Experience Needed. This Course Will Provide ChatGPT SEO Tips Which Can Be Implemented for Businesses of All Sizes and Experience Levels
Have a Desire to Implement ChatGPT into Your SEO Strategy to Improve Efficiency and Effectiveness
Description
Are you looking to implement ChatGPT into your business, but don't know where to start? Do you produce content that doesn't rank highly on Google and nobody ever sees or interacts with? Do you want an automated SEO strategy which will get you new customers while you sleep? Then you've come to the right place. In this course, I'm going to provide you with knowledge which will help you implement AI into your SEO strategy so you can get tons of new customers for your business with minimal effort. You will gain knowledge of how to discover keywords to focus on which you never thought of before. I will also teach you the secrets of how to produce content using ChatGPT that will always be high-quality and relevant to your business. If that's not enough, I'm going to show you how to use ChatGPT to gain a better understanding of your customers and get inside their head when they're searching for something related to your business. To top it all off, I'm going to show you the game-changing method of how to use ChatGPT to improve your customer experience and customer service methods so you can be sure all of your customers leave satisfied. After completing this course, you will have an efficient SEO strategy which will ensure you can rank highly for keywords you already want to rank highly for, as well as new keywords you discovered using the ChatGPT SEO methods taught in this course. So what are you waiting for? Get started now!
Tareq Hajj is an online educator with over 1,000,000 students in over 140 countries. As a highly influential digital marketing expert, he has firmly established himself as the go-to-guy for all digital marketing related information. His company, T-Money Marketing, has helped thousands of customers around the world with a wide variety of digital marketing issues, including online reputation management, SEO, and advertising. His skills can be seen by how successfully he has marketed his online education company T-Money Education to customers around the world. With such a strong track record, rest assured you are in good hands when you enroll in one of Tareq Hajj's courses.
Who this course is for:
Small Business Owners Looking for New Methods to Improve Their SEO
New Entrepreneurs Looking to Gain a Better Understanding of How ChatGPT Can Be Used to Help Their Business
Large Businesses Looking to Optimize Their SEO Strategy
#ChatGPT #SEO #Guide #Improve #SEO #Strategy #ChatGPT #Get this Deal
تخفيضات,كوبونات,كوبون,عروض,كوبون كل يوم
Get this Deal,Get this Deal
udemy sale,udemy for business,udemy discount,udemy gutschein,business administration,discount factor,course deutsch,course catalogue,udemy course discount,javascript courses online,javascript course,freebies,toefl speaking,excel courses online,excel courses,excel templates dashboard,software engineering course online,software engineering course,