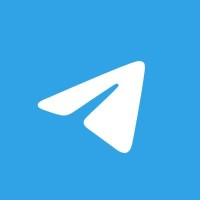 Description
This course looks at where important materials in products we use every day come from and how these materials can be used more efficiently, longer, and in closed loops. This is the aim of the Circular Economy, but it doesn't happen on its own. It is the result of choices and strategies by suppliers, designers, businesses, policymakers, and all of us as consumers.
In addition to providing many cases of managing materials for sustainability, the course also teaches skills and tools for analyzing circular business models and promotes the development of your own ideas to become more involved in the transition to a Circular Economy.
You will learn from expert researchers and practitioners from around Europe as they explain core elements and challenges in the transition to a circular economy over the course of 5 modules:
Module 1 – Learning Objectives
Explain concepts related to circular economy definitions, extraction and processing of minerals, material value chains, and criticality
Describe the need for and key processes involved in mining and how to mine more sustainably
Understand the complexity of governance in global value chains and the concept of criticality for materials
Discuss the need and rationale for a circular economy transition
Module 2 – Learning Objectives
Explain the circular economy strategies of 'closing loops', 'slowing loops' and 'narrowing loops'
Identify examples of circular business model concepts and strategies
Discuss drivers and barriers for circular business models through a PESTEL framework
Apply an analytical framework to analyze a circular business model (assignment)
Module 3 – Learning Objectives
Describe different ecodesign strategies
Give examples of material innovations
Explain how environmental and other impacts can be assessed through methods such as life cycle assessment and resource efficiency indicators
Critically assess the impact of circular business models (assignment)
Module 4 – Learning Objectives
Discuss the historical approaches to material scarcity and waste policies
Describe current and proposed EU circular policy approaches
Explain the importance of networks for a Circular Economy and give examples
Apply a partial PESTEL analysis to explain the influence of policies (assignment)
Suggest additional strategies to further circularise business models (assignment)
Module 5 – Learning Objectives
Discuss the benefits of a circular economy for society
Explain the concept of environmental footprint and how it can be used
Critically reflect on key issues such as conflict minerals, e-waste, and property rights
Explain how sharing and repairing contribute to a Circular Economy
Develop your own ideas to contribute towards a Circular Economy
Who this course is for:
School / College students, Industrial person, Environmentalist, Businessman etc.
#Certification #Sustainable #Material #Management #Get this Deal
تخفيضات,كوبونات,كوبون,عروض,كوبون كل يوم
Get this Deal,Get this Deal
udemy sale,udemy for business,udemy discount,udemy gutschein,business administration,discount factor,course deutsch,course catalogue,udemy course discount,javascript courses online,javascript course,freebies,toefl speaking,excel courses online,excel courses,excel templates dashboard,software engineering course online,software engineering course,