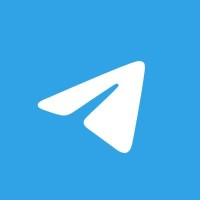 Requirements
Only a PC with any version of Excel installed is needed for this course on "Statistics for Business Analytics using MS Excel"
Description
Added a new section on Xlookup, a powerful alternative to Vlookup and Hlookup
Added a new video on how to present geographical data using Map charts in Excel
Added a new video on how to import data from PDF reports such as Balance sheets to Excel for analysis
Added a new video on how to get dynamic data tables from websites such as Yahoo finance into Excel
You're looking for a complete course on how to become a business analyst, right?
You've found the right Business Analyst Masterclass with Excel & Google Data Studio course! This course will teach you data-driven decision-making, data visualization, and the use of analytical and statistical methods in business settings.
After completing this course you will be able to:
Understand how to formulate a business problem as an analytics problem
Summarize business data into tables and charts to communicate information effectively
Create data-driven live dashboards
Make predictive machine learning model to predict business outcomes
Use statistical concepts to reach business decisions
Interpret the results of statistical models for formulating strategy
How this course will help you?
A Verifiable Certificate of Completion is presented to all students who undertake this course on Business Analyst Masterclass in Excel and Google Data studio.
If you are a business manager, or business analyst or an executive, or a student who wants to learn Business Analytics concepts and apply data analytics techniques to real-world problems of the business function, this course will give you a solid base for Business Analytics by teaching you the most popular business analysis models and how to implement them in MS Excel.
Why should you choose this course?
We believe in teaching by example. This course is no exception. Every Section's primary focus is to teach you the concepts through how-to examples. Each section has the following components:
Theoretical concepts and use cases of different Statistical models required for evaluating business models
Step-by-step instructions on implementing business models in MS Excel
Downloadable Excel files containing data and solutions used in MS Excel
Class notes and assignments to revise and practice the concepts in MS Excel
The practical classes where we create the model for each of these strategies are something that differentiates this course from any other course available online.
Who this course is for:
Anyone curious to master Excel for Business Analysis in a short span of time
Business Analysts/ Managers who want to expand on the current set of skills
#Business #Analyst #Masterclass #Excel #Google #Data #Studio #Get this Deal
تخفيضات,كوبونات,كوبون,عروض,كوبون كل يوم
Get this Deal,Get this Deal
udemy sale,udemy for business,udemy discount,udemy gutschein,business administration,discount factor,course deutsch,course catalogue,udemy course discount,javascript courses online,javascript course,freebies,toefl speaking,excel courses online,excel courses,excel templates dashboard,software engineering course online,software engineering course,