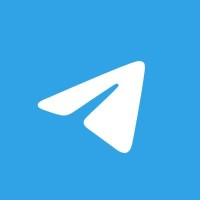 Requirements
Willingness to learn and practice body language techniques presented in the videos.
Description
Welcome to "Body Language and Non-Verbal Communication for Business," an in-depth exploration into the vital role of non-verbal communication in the professional world. Whether you're just starting your career or an experienced professional, this course equips you with the tools and strategies to make an impact, not only through your words but how you present them.
Starting from the fundamental understanding of body language, we will embark on a journey that traverses the nuances of non-verbal communication in various business scenarios. With a blend of rich content, real-life examples, and practical exercises, this course provides the perfect balance between knowledge and application.
The course structure is divided into seven parts, each addressing crucial elements of body language and non-verbal communication:
In Part One, we'll introduce you to the power of body language in business, bringing to light Mehrabian's 7-38-55 rule. You'll get a clear understanding of why your non-verbal cues can often speak louder than words in the business context.
Part Two delves into the fundamentals of body language and different types of non-verbal communication. You'll gain insights into the principles that govern these non-verbal cues and how to leverage them to your advantage.
In Part Three, we focus on various aspects of non-verbal communication, teaching you to use your gaze, touch, posture, and voice effectively. We also explore how to manage space and time to enhance your communication.
Part Four centers on the importance of gestures and poses in asserting confidence and credibility. We provide detailed techniques for adopting poses like 'The Steeple' and 'The Power Pose,' along with strategies to avoid detrimental gestures in a business setting.
Part Five delves into the psychology of body language and cultural variations in non-verbal communication. You'll learn how to navigate cultural differences and understand the psychological factors influencing non-verbal cues.
In Part Six, we apply our learnings to practical business situations, discussing how to utilize non-verbal cues in networking, presentations, negotiation, and even virtual meetings. You'll learn strategies to apply effective body language across different professional scenarios.
Finally, Part Seven wraps up the course with a review of key concepts, tips for continual improvement, and a roadmap to use your enhanced non-verbal communication skills to excel in the business world.
By the end of this course, you will have a deep understanding of non-verbal cues and their impact on business communication. You'll be equipped to use your body language effectively, radiate confidence, build rapport, and ultimately drive success in your professional endeavors. This course is your comprehensive guide to mastering the silent language of business. Enroll today, and make a positive shift in your communication style!
Who this course is for:
Business Professionals: Whether you're a seasoned executive, a startup entrepreneur, or somewhere in between, this course will empower you to communicate more effectively and persuasively in any business setting.
Aspiring Leaders: If you're an aspiring leader aiming to climb the corporate ladder or take your startup to the next level, the non-verbal communication skills you'll master in this course can help you project more confidence and authority.
Public Speakers: Speakers and presenters will benefit from learning how to utilize body language to hold an audience's attention, build rapport, and deliver impactful presentations.
Sales and Customer Service Professionals: If your role involves selling products or services, or if you're in a customer-facing role, the skills taught in this course will help you connect better with customers and improve your persuasion skills.
Job Seekers: If you're seeking employment, the non-verbal communication skills you'll learn can give you an edge in job interviews, helping you to project confidence, enthusiasm, and professionalism.
Team Leaders and Managers: Those who manage teams will gain essential skills to communicate more effectively with their teams, improving overall team cohesion and productivity.
Remote Workers and Digital Nomads: With more businesses shifting to remote work, understanding how to communicate effectively in virtual meetings is a must. This course covers essential strategies to make your online interactions more impactful.
Lifelong Learners: If you're someone who's always eager to learn new skills, especially those that can improve personal and professional relationships, this course is a great fit for you.
#Body #Language #NonVerbal #Communication #Mastery #Business #Get this Deal
تخفيضات,كوبونات,كوبون,عروض,كوبون كل يوم
Get this Deal,Get this Deal
udemy sale,udemy for business,udemy discount,udemy gutschein,business administration,discount factor,course deutsch,course catalogue,udemy course discount,javascript courses online,javascript course,freebies,toefl speaking,excel courses online,excel courses,excel templates dashboard,software engineering course online,software engineering course,