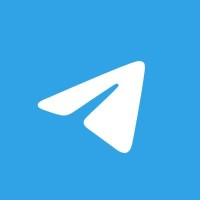 Description
Parenting is not easy and children (unfortunately) do not come with a manual. Although parenting advice can be found anywhere, it is often difficult to determine the quality of these parenting tips. This course aims to provide you with high-quality knowledge and skills on positive parenting, fully based on scientific findings.
Gain Science-Based Knowledge and Master Skills to be a Positive Light in Children's Life
· Learn about Positive Parenting based on the Self-Determination Theory
· Gain Knowledge on Autonomy Support, Structure, and Relational Support
· Obtain Insight into Rewards, Setting of Rules, Motivating the Child, Provision of Feedback, Promotion of Independence, and so much more
· Increase Your Awareness of Your Parenting Skills and the Child's and Your Psychological Needs
A High-Quality Science-Based Course on Positive Parenting for Parents, Professionals, and other Curious Souls
Everyone is touched by the quality of parenting. Some individuals find a lot of inspiration in how they themselves were raised. Others have to rise above their own raising and actively search for and determine their own successful parenting style to become a better parent. Still others are working with parents and/or children (e.g., teachers, counselors, health professionals, sport coaches) and want to learn more on how to interact with children. You might also just be a curious soul, interested in how the parenting style of your parents has influenced you or how parenting in general influences children's development.
As you can see, this course fits the needs of many people and contributes not only to your own personal development but also your growth as a professional (increasing the chances to find a job that you really love doing). With this course being partly based on previous university courses I have given, you are sure to receive a high-quality course on positive parenting. Together, we are going to discover what science says about positive parenting!
Content and Overview
This course contains 23 lectures and also lectures related to the assignments divided into 7 sections. This course is designed for all those who are interested in better understanding parent-child dynamics, child development, communication with children, and positive parenting practices. Throughout the course you will receive several assignments which are, for instance, aimed at activating previous knowledge, reflecting on core concepts, and testing your knowledge (e.g., quiz). You can also always contact me through the Q&A at Udemy and I will respond to you quickly. I am here to help and support you!
We will cover the following topics:
· Basic psychological needs
Who this course is for:
This course is for those who want to get science-based insights on parenting.
This course is suitable for (future) parents and professionals working with parents and/or children. This course also fits for those who are interested in positive psychology, parenting, and child development.
#common #sense #scientific #positive #parenting #Get this Deal
تخفيضات,كوبونات,كوبون,عروض,كوبون كل يوم
Get this Deal,Get this Deal
udemy sale,udemy for business,udemy discount,udemy gutschein,business administration,discount factor,course deutsch,course catalogue,udemy course discount,javascript courses online,javascript course,freebies,toefl speaking,excel courses online,excel courses,excel templates dashboard,software engineering course online,software engineering course,