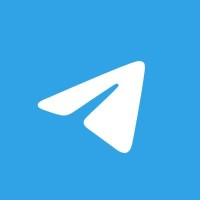 Requirements
Basic understanding of accounting principles: Familiarity with concepts such as debits, credits, financial statements, and the general accounting process.
Computer and internet access: Ability to use a computer or device with internet connection to access the course materials and participate in online activities.
Math skills: Proficiency in basic arithmetic operations (addition, subtraction, multiplication, and division) to perform calculations related to cash management and internal controls.
Willingness to learn: Openness and eagerness to acquire knowledge and skills in the areas of internal controls and cash management, regardless of prior experience or background.
Description
Welcome to our comprehensive course on Internal Controls and Cash Management. In today's business world, having robust internal controls is not merely an option, but a necessity. It is integral to the mitigation of risks, ensuring accuracy in record-keeping, and promoting operational efficiency. With an understanding of internal controls, you can better protect your organization's assets and maintain the integrity of your financial information.
This course takes a deep dive into the topic of internal controls, explaining what they are, their significance, and the objectives they serve. The course is structured to provide learners with a robust comprehension of the subject, starting with the fundamentals and gradually moving towards complex concepts.
We will then specifically focus on cash-related internal controls, a critical area that ensures accuracy and transparency in an organization's cash inflow and outflow. You will learn how these controls are vital in safeguarding your company's most liquid asset.
Bank reconciliations, an integral part of these controls, is another key focus of this course. This is a crucial process for businesses of all sizes and is one of the most significant internal controls. You'll learn how to compare your bank statement with your cash book balance at a specific point in time, identifying and rectifying any discrepancies. By mastering bank reconciliation, you will increase the accuracy of your cash account and gain better assurance over various other accounting processes that involve cash.
Additionally, we delve into setting up and recording a petty cash account – a process that often seems straightforward but can be quite complex. We will discuss the intricacies of managing petty cash and how to account for it correctly.
In addition to the instructional videos, the course offers numerous resources to enhance your learning, including downloadable PDF files, Excel practice files, multiple choice practice questions, short calculation practice questions, and discussion questions. These resources will allow you to apply the knowledge you gain and interact with your peers and instructor, further enriching your learning experience.
Learning from a professional with hands-on experience in accounting and software like QuickBooks, combined with teaching expertise and curriculum development skills, will help you grasp these technical topics effectively. The instructor, a Certified Public Accountant, Chartered Global Management Accountant, and Certified Post-Secondary Instructor with a Master of Science in Taxation, has spent years dealing with complex accounting issues and teaching a variety of accounting, business, and business applications classes.
Whether you are an accounting student, an aspiring professional, a business owner looking to get a grip on your finances, or a professional preparing for the CPA exam, this course offers the knowledge and skills you need to strengthen your understanding of internal controls and cash management. Enroll now and take your first step towards mastering these essential accounting principles.
Who this course is for:
Students: Accounting students who want to enhance their knowledge of internal controls and cash management concepts.
Professionals: Working professionals in the accounting field who wish to strengthen their skills in internal controls and cash management.
Entrepreneurs and Small Business Owners: Individuals who want to improve their understanding of cash management practices and internal controls to effectively manage their business finances.
Anyone interested in Accounting: Those who have a general interest in accounting and want to expand their knowledge in the areas of internal controls and cash management.
#Bank #Reconciliations #Cash #Internal #Controls #Get this Deal
تخفيضات,كوبونات,كوبون,عروض,كوبون كل يوم
Get this Deal,Get this Deal
udemy sale,udemy for business,udemy discount,udemy gutschein,business administration,discount factor,course deutsch,course catalogue,udemy course discount,javascript courses online,javascript course,freebies,toefl speaking,excel courses online,excel courses,excel templates dashboard,software engineering course online,software engineering course,