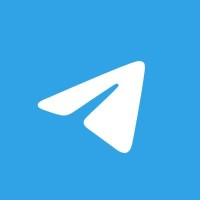 Description
Learn skill to earn the skill.
AutoCAD is a prime product of Autodesk. AutoCAD is the most prominent product used globally for 2D work. AutoCAD applications can be found in different engineering disciplines like Civil, Mechanical, Architecture, Electrical, Electronics, etc. But this AutoCAD course is not designed from AutoCAD Mechanical, Electrical, or Electronics perspective. This AutoCAD course is limited to AutoCAD Civil, and Architectural disciplines only.
This is an AutoCAD 2D course and it doesn't cover AutoCAD 3D. So we'll work in the Drafting & Annotation workspace which is a 2D workspace in AutoCAD. This AutoCAD course will be started with 'Introduction of AutoCAD Interface'. We will try to cover each & every 2D command which later on is going to be used in the project. Once we get the expertise in using AutoCAD 2D commands then we will start working on the project & will create a complete 3 BHK ground+1 story 2D House Plan, along with Front Elevation, Side Elevation & Sectional Elevation in AutoCAD. We'll create a Location Plan, Site Plan, & Column Layout Plan as well. Other than these definitely we'll have more work on the Floor Plan & for every new task separate video tutorial is made. We'll work according to the submission drawing & print the submission drawing as well. Also, we will see how to use external references & how to digitize any plan in AutoCAD.
Before starting the project we'll learn about different design considerations which are necessary to learn before designing any residential building. This is not about AutoCAD so even if you create a drawing by hand on paper or if you are supervising the construction work you must have some knowledge about these design considerations. Don't miss this lecture! This is a short but very important lecture.
This course is not just limited to AutoCAD 2D. We'll also learn about Isometric Drafting & Orthographic Projection in AutoCAD. A separate section is made about Isometric Drafting & Orthographic Projection in AutoCAD.
This AutoCAD 2D course has a total of 95 video tutorials with a total length of more than 18 hours. This AutoCAD 2D course is designed by assuming that you are using AutoCAD for the very first time & don't have any previous knowledge or never worked before in AutoCAD.
This course is designed in AutoCAD 2017 version but it can be easily learned in almost any older or latest version of AutoCAD.
Some files are attached as resources you can download and use.
This AutoCAD course is divided into the following sections:
AutoCAD presets
Draw Toolbar
Modify Toolbar
Status Bar Keys
Text command in AutoCAD
Table command in AutoCAD
Dimensioning the Drawing File
Multi Leader Command
Block & Group
Object Properties
Layer Properties
AutoCAD Utilities
Isometric & Orthographic projection
Residential Building Design
Location Plan & Site Plan
Working on Floor Plan
Working on 2D Elevation
Column Layout Plan
Compass & Title Block
Printing AutoCAD Drawing
External References & Digitization of Plan
There are plenty of topics under these sections in separate videos. I will suggest must go through all the videos. Don't skip if you properly want to get the outcome of this course.
Note: Please go through all the topic titles before enrolling in this course. Also, I tried to explain the course content in the description as well & have made enough videos available for free preview so that you can decide if you should get this course or not. I recommend joining the course only if you think this course matches your expectations.
So, If You are Fully Satisfied Hit the 'Enroll Now' Button & Enjoy the AutoCAD Training. Happy Learning!
Who this course is for:
Architectures
Civil Engineers
Anyone who is willing to learn AutoCAD
#AutoCAD #Isometric #AutoCAD #Civil #Architectural #Get this Deal
تخفيضات,كوبونات,كوبون,عروض,كوبون كل يوم
Get this Deal,Get this Deal
udemy sale,udemy for business,udemy discount,udemy gutschein,business administration,discount factor,course deutsch,course catalogue,udemy course discount,javascript courses online,javascript course,freebies,toefl speaking,excel courses online,excel courses,excel templates dashboard,software engineering course online,software engineering course,