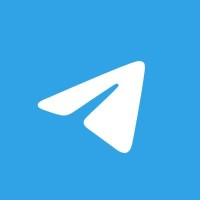 Requirements
You will need various art materials to choose from

You don't need artistic talent. You simply need an interest in Art

You don't need any prior knowledge of Art Therapy

This Art Therapy course is designed to help you with your personal development. Please choose the order of the Art Therapy exercises according to your personal preference and mood
Description
Have you always been interested in Art Therapy and wanted to learn more about Self Reflection and Self Care through Art but you just didn't know where to start?
Maybe you have started creating Art at home but don't really feel supported during your creative process.
Then my Complete Art Therapy Course with over 30 Art Therapy exercises for Beginners to Advanced is right for you!
Welcome to " The Complete Art Therapy Certificate Course for Self Healing "Personal Development and Self Healing through Art" .
Join over 30.000 Students who have enrolled in our Udemy Courses to date!
You get 14 sections with up to 148 lectures of premium content (7,5 hours) and 30 Arts Therapy Exercises
Watch the Promo Video to learn more about the benefits of taking this course!
Update 2021: New Section "Mindful Drawing to Music:  You will receive 10+ Mindfulness Meditation Audios to guide you during your creative process*
***** Here is what students have to say about this Expressive Art Therapy Course:*****
"I've enjoyed what I have learned so far and I'm looking forward to learning how to relieve some of my stress with Art Therapy.
I just finished with the entire course and I really enjoyed the Instructor and I truly enjoyed all of the exercises in this Art Therapy course. "(Susan)
"I have enjoyed the course to date, I've found it easy to follow and informative and look forward to learning more. "(Shani)
I've learned many new things through this course…. It was really very helpful…. Thank you (Puspha)
——————————————————————————————————–
Who this Art Therapy course is for:
My course The Complete Art Therapy Course for Self Healing "Personal Development and Self Healing through Art" ( Beginner ) is for you if
You are interested in art and self expression
You want to practice self care and work on self growth
You are an Art Therapy student or any creative therapy (dance, music, theater) student
You are an art therapist and are looking for inspiration
You are an art teacher/art instructor and want to know more about the therapeutic effect of art
How will the The Complete Art Therapy Course for Self Healing ( Beginner ) course "Personal Development and Self healing through Art " benefit you?
I believe that every individual has the power to express themselves and discover new ways of interacting with the world.
The thirty Art Therapy exercises offered in this course, are a mix of structured, semi structured and abstract exercises that guide you through the creative process. They enable you to create a safe and inspirational space and serve as a self care practice to reach your full potential.
Art Therapy is a very effective means of combining Art and Psychology to find yourself and work through personal issues.
Through the creative process you can learn to express your thoughts and feelings and therefore gain more self awareness. If you want to implement self care into your life and be creative, then this course is meant for you.
Art Therapy is for Everyone that has an interest in art.
You do not have to be an artist to enjoy making Art. If you think that you are not worthy of improving your life or that you don't have the artistic talent for this course- please understand that everyone has the need and the right to express themselves!
———————————————————————————————————-This is a Certificate Course:
The Complete Art Therapy Course for Self Healing ( Beginner ) course  " Personal Development and Self Healing through Art" comes with a special Certificate:
Once you've completed the entire course, gone through all the lectures and successfully finished the Art Therapy Quizzes, you can request to receive a Zebra Soul Art Certificate, if you choose to get one.
Upon successful completion, you'll receive a beautiful Certificate of Completion (High Quality PDF).
Please read below how to receive the Certificate :
You need to do two things:
Message me a private message on Udemy (do NOT request it via Q+A) and send me a screenshot of the Udemy Certificate of Completion that was automatically sent to you by Udemy once you completed the course. (This proves that you finished 100% of the course)
Also send me a screenshot that shows your participation in the course (you can take a screenshot of at least one Quiz or show that you introduced yourself in the first section of the course).
Who this course is for:
Beginner to advanced students that are curious about the healing powers of art and want to work on their Personal Development and Self Healing
#Art #Therapy #Personal #Development #Healing #Art #Get this Deal
تخفيضات,كوبونات,كوبون,عروض,كوبون كل يوم
Get this Deal,Get this Deal
udemy sale,udemy for business,udemy discount,udemy gutschein,business administration,discount factor,course deutsch,course catalogue,udemy course discount,javascript courses online,javascript course,freebies,toefl speaking,excel courses online,excel courses,excel templates dashboard,software engineering course online,software engineering course,