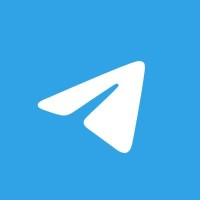 Description
**Android Very Basic App Development Course with Java in Hindi – Master the Basics and Build 15 Mini Applications!**
Are you eager to dive into the world of Android app development? Do you want to learn how to create functional and engaging Android applications in the Hindi language? Look no further! Our comprehensive "Android Very Basic App Development Course with Java in Hindi" is the perfect starting point for beginners like you who want to embark on an exciting coding journey.
**Course Overview:**
In this course, you'll learn Android app development from scratch using Java, the popular programming language for Android development. The course is conducted entirely in Hindi, making it accessible and understandable to learners comfortable with the Hindi language.
**Hands-On Learning:**
We believe practical experience is the best way to effectively grasp new concepts. Throughout the course, you'll work on building 15 mini-applications, each carefully designed to reinforce the lessons you'll learn. These mini-applications cover various aspects of Android app development, giving you a holistic understanding of the Android ecosystem.
**What You'll Learn:**
– Introduction to Android: Get introduced to the Android platform, architecture, and development environment.
– Java Basics: Master the fundamentals of Java programming, necessary for Android app development.
– User Interface Design: Learn how to design intuitive and visually appealing user interfaces using XML layouts.
– Handling User Input: Capture and respond to user interactions using event listeners and interactive elements.
– Activities and Intents: Understand the concept of activities and use intents to navigate between different screens.
– Android Resources: Manage resources such as images, strings, and layouts to optimize app performance.
– Storage and Persistence: Explore methods to save and access data persistently in Android apps.
– Debugging and Testing: Discover essential debugging techniques and testing practices for bug-free apps.
**Why Choose Our Course?**
– Hindi Language Instruction: Learn in your native language and grasp concepts more effectively.
– Practical Projects: Gain hands-on experience by building 15 mini-applications from scratch.
– Supportive Community: Join a vibrant community of learners to exchange ideas and get assistance when needed.
– Lifetime Access: Enjoy lifetime access to the course materials and stay updated with any future updates.
– Certificate of Completion: Receive a certificate to showcase your new Android app development skills.
**Who Is This Course For?**
– Beginners: Individuals with no prior experience in app development, but eager to learn and start their journey in Android app development in Hindi.
– Hindi Speakers: Learners who prefer educational content in Hindi to enhance their understanding and retention of course material.
– Aspiring Developers: Students and enthusiasts who wish to build a solid foundation in Android app development using Java.
– Tech Enthusiasts: Individuals passionate about technology and interested in exploring the world of mobile app development.
Get ready to unlock the potential of Android app development in Hindi. Enroll now and take the first step toward creating your own Android applications! ??
(*Course contents and a number of mini-applications are subject to updates and improvements to provide the best learning experience for our students.*)
Who this course is for:
Aspiring Developers
Students with Basic Computer Skills
Hobbyists and DIY Enthusiasts
Beginners: Individuals who have little to no prior experience in app development and want to start their journey in Android app development.
Self-Learners: Individuals who prefer self-paced learning and want to start their journey in Android app development from the comfort of their homes.
#Android #Basic #App #Development #Java #Hindi #Get this Deal
تخفيضات,كوبونات,كوبون,عروض,كوبون كل يوم
Get this Deal,Get this Deal
udemy sale,udemy for business,udemy discount,udemy gutschein,business administration,discount factor,course deutsch,course catalogue,udemy course discount,javascript courses online,javascript course,freebies,toefl speaking,excel courses online,excel courses,excel templates dashboard,software engineering course online,software engineering course,