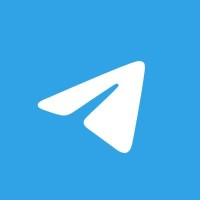 Requirements
Basic knowledge of exporting and importing procedures, documentation & marketing is desirable.

Some experience in business management and / or entrepreneurship will make learning easy.

General knowledge of the world and global business is useful.
Description
Are you looking for an easy way to learn all about doing business with Japan?
Do you want to learn how to be successful in conducting business with Japan?
Here is a simple but powerful VJ Exports Mastery Series course titled – All about doing business in Japan.  Friends, the core learning objective of this course is to teach you well-researched tips and techniques for being successful in Japanese business. Having more than 30 years of practical and first-hand experience, the instructor has shared his long experience and research on the subject. With a special emphasis on the unique culture of Japan and Japanese trade, the course has the potential to make you very confident about doing business with Japan. No doubt, you will find the course very informative and enabling after you successfully complete this online course on successfully doing business with Japan.
This course on doing business with Japan is exclusively available on UDEMY only. And it is part of the VJ 'Doing Business With World' Sub-Series of courses by Dr. Vijesh Jain.
Main features of this course
The main feature of this Japanese business course is the very innovative pedagogy used in this course. Rightly, this pedagogy comprises regular lectures, case studies, and specially created country interpretation documentaries on Japan. Also, these documentaries also depict the day-to-day life of the people of Japan along with the business environment in Japan. Therefore the unique nature of this course is the case studies and documentaries. These documentaries and case studies also use the latest innovations to provide a virtual reality experience of visiting the country.
Topics covered in video Lectures
Overview of Doing Business in Japan
Challenges and opportunities of Japan as a market
Barriers
Cultural Dimensions of Japan
Japan as an exports market
Unique features of the Japanese management style
Common mistakes commonly made by overseas business persons in Japan
How to be successful in doing business with Japan
Japanese Business Etiquette
Business risks assessment in Japan
Trade policy trends of Japan government
How to set up business in Japan – Step by step
Topics covered in Special Interpretation Documentaries on Japan
Virtual Tours of different aspects of Japan
Geography of Japan
Major Cities in Japan
Foods of Japan
Japan countryside and road tours
City tours – selected
Topics covered in case studies
Failure of Vodafone in Japan
Tuna exports to Japan
Assignment of the course
Tuna Exports to Japan – Dilemma of Mr. Gupta
Important Course-Related Keywords
Business With Japan
Japanese Business
Japan Companies
Learn about Japan
Exports From India
Japan Business Ideas
Arab Culture
Japan Market
Foreign Business
Japan Business Success
Amazon Dropshipping Japan
Investment in Japan
Vodafone in Japan
Law in Japan
Japan Citizenship
Japan Trade
Living in Japan
Chemical Exports Imports
About the instructor
Dr. Vijesh Jain is an alumnus of Harvard University, IIFT, New Delhi, BITS, Pilani, BIMTECH, India, Nasbite, USA, and the University of Mysore. In the past, he completed his Ph.D. with the topic in the areas related to Organizational Behavior in Multinational Companies. Also, he has spent decades working for international companies in several countries. He has also written several books on exports imports documentation and procedures, exports management, and cross-cultural management.
In addition, he has also published several research papers in international journals of repute. These papers were on topics related to cross-cultural management, organizational behavior in MNCs, climate change, and similar other new topics. No doubt, he uses his lifetime research in new innovative ways of teaching through online courses. He covers areas like business management, export mastery skills, and doing business with major world markets. Also, he has over 32 years of industry and training experience. He has also worked as Director and Dean of top B Schools in India.
Who this course is for:
Management students looking for international careers especially in Japan and related to Japan market
Entrepreneurs, business persons, online business owners, manufacturers, service providers, looking to expand globally
Working executives in job roles of management, marketing, sales, operations, looking for international job profiles
Anyone who want to know Japan, its business, culture and all about it
#Successful #Business #Japan #Get this Deal
تخفيضات,كوبونات,كوبون,عروض,كوبون كل يوم
Get this Deal,Get this Deal
udemy sale,udemy for business,udemy discount,udemy gutschein,business administration,discount factor,course deutsch,course catalogue,udemy course discount,javascript courses online,javascript course,freebies,toefl speaking,excel courses online,excel courses,excel templates dashboard,software engineering course online,software engineering course,