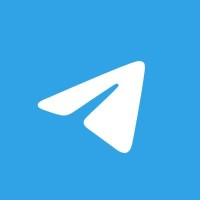 Requirements
Prerequisites: Proficiency in English for comprehending course materials. Access to a computer or device with internet connectivity for online learning.
Description
Welcome to Navigating AI Risks: A Comprehensive Guide For Businesses course where you can learn about Building Resilient AI Strategies: Protecting Your Business Against AI Risks.
+ My GIFT for you: A FREE e-Book!

If you want to learn more on How To Identify AI Risks In Your Business, you need to watch this course.
Artificial intelligence (AI) has become a potent instrument that promotes innovation, efficiency, and growth in today's quickly changing business environment. To ensure long-term success, organizations must handle the inherent risks and difficulties that come with this cutting-edge technology. The goal of this in-depth course, "Building Resilient AI Strategies: Safeguarding Your Business Against AI Risks," is to provide business decision-makers with the knowledge and abilities they need to effectively manage and mitigate AI-related risks.
Participants will delve into the complexities of AI deployment during this course, studying potential dangers, ethical dilemmas, and legal repercussions. They will receive a thorough awareness of the numerous hazards connected to the use of AI, including security flaws, bias and fairness issues, unforeseen effects, and data privacy breaches. Learners will identify and assess AI risk scenarios and learn to proactively address them to protect their companies from potential harm through useful case studies and real-world examples.
In addition to identifying and evaluating risks, the course will emphasize proactive measures for risk reduction. The discussion will center on the best ways to guarantee the fairness, accountability, and transparency of AI systems. They will learn how to build strong data governance frameworks, improve cybersecurity, and put privacy protection first. The workshop will also discuss how to use continuous monitoring and AI auditing to spot and address possible hazards immediately.
Participants will have the skills and knowledge necessary to create businesses that are resistant to AI at the end of the course, fostering confidence among clients, stakeholders, and regulatory bodies. This course will provide you with the skills to successfully and responsibly navigate the complicated AI landscape, securing the future of your organization in the age of artificial intelligence, whether you're a business executive, an entrepreneur, or an AI practitioner.
Here is what celebrities, leading entrepreneurs, and experts say about Lily Patrascu:
"Congratulations for your work"
– Billionaire Haluk Okutur, Founder of "Simit Sarayi" Bakery Chain
"If you want to improve your sales and marketing skills, communicate more efficiently and effectively, offer better financial criteria for your projects, and make more deals, you should look for Lily, as her passion and effort for her work behind of each words and her way of caring for people is remarkable."
– Multimillionaire Yavuz Altun, Founder Of "Happy Center" Supermarket Chain
"I would like to thank my friend and branding and marketing expert Lily Patrascu for her continued support"
– Dame Marie Diamond, Author, Feng Shui & Law of Attraction Master, Celebrity featured in "The Secret"
"Because of Lily's great Branding techniques and her network, in the space of 4 months I have seen an amazing transformation in all areas of my life, she helped me publish my book, she has got me on an international stage through her other business "Speakers Are Leaders" and has really put me in the public eye faster than I expected. I have no doubt that I would continue using Lily's services and collaborate on various ventures and opportunities with her brand and companies. I recommend Lily for your Branding and Marketing needs without hesitation."
– Sandro Heitor, Property Developer & Author
"Lily is one of the best at what she does, she is great at branding.  She immediately spotted my ability of delivering a powerful speech, which I did not know I had in me. She helped me create a book out of my ideas, which she helped me create great branding for and she helped me publish my first book Dare To Be Imperfect. "
– Jimmy Asuni, motivational speaker, banker and author of the Book Dare To Be Imperfect
Who this course is for:
Business leaders and executives aiming to leverage AI while managing associated risks.
AI practitioners seeking to enhance their understanding of AI risk management.
Entrepreneurs considering AI integration into their ventures.
Legal and compliance professionals dealing with AI-related legal implications.
Ethical and data privacy advocates concerned about responsible AI implementation.
Anyone intrigued by AI's potential and its ethical and risk-related aspects in business.
#Risks #Management #Comprehensive #Guide #Businesses #Get this Deal
تخفيضات,كوبونات,كوبون,عروض,كوبون كل يوم
Get this Deal,Get this Deal
udemy sale,udemy for business,udemy discount,udemy gutschein,business administration,discount factor,course deutsch,course catalogue,udemy course discount,javascript courses online,javascript course,freebies,toefl speaking,excel courses online,excel courses,excel templates dashboard,software engineering course online,software engineering course,