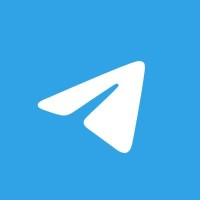 Requirements
Prior knowledge of basic holistic healing concepts or culinary arts is beneficial but not mandatory for taking this course.
Description
Discover the captivating world of Edible Flower Healing Therapy with our comprehensive and accredited certificate course, Accredited Edible Flower Healing Herbalist Certificate. Designed for professionals in the holistic health and wellness fields, this course offers in-depth knowledge and practical skills to incorporate the healing power of edible flowers into your practice.
In this course, you will embark on a transformative journey where you will learn about the science, history, and therapeutic benefits of edible flowers. Through immersive modules and hands-on experiences, you will explore the diverse range of edible flowers, their nutritional properties, and their application in addressing emotional challenges such as anxiety, stress, and depression.
Key Takeaways:
In-depth understanding of the principles and philosophy behind Edible Flower Healing Therapy.
Knowledge of various edible flowers, their flavors, and nutritional profiles.
Techniques for incorporating edible flowers into meals, beverages, and self-care rituals.
Insights into the emotional healing benefits of edible flowers and their impact on mental well-being.
Strategies for integrating Edible Flower Healing Therapy into your professional practice.
Accredited certification as a qualified Edible Flower Healing Therapy practitioner.
Why Take This Course:
Gain a unique skill set: Edible Flower Healing Therapy is a cutting-edge approach in the field of holistic healing, allowing you to offer innovative and specialized services to your clients.
Enhance client outcomes: Expand your repertoire of therapeutic tools by incorporating the nutritional and emotional benefits of edible flowers, leading to improved client well-being and transformation.
Stay ahead of the curve: With the growing interest in alternative therapies, acquiring expertise in Edible Flower Healing Therapy positions you as a forward-thinking professional, meeting the evolving demands of the wellness industry.
Foster personal growth: Engage in self-exploration and experience the transformative power of Edible Flower Healing Therapy firsthand, deepening your understanding of its potential and applications.
Professional accreditation: Upon successful completion of the course, receive a professional certificate from Vidya Retreat that validates your knowledge and skills as an Edible Flower Healing Therapy practitioner.
Who this course is for:
This course is designed for holistic health practitioners, wellness coaches, nutritionists, herbalists, aromatherapists, and other professionals in the healing arts field seeking to expand their expertise and offer a unique approach to emotional healing and well-being.
It is also suitable for individuals passionate about edible flowers and their therapeutic potential, who wish to pursue a career in holistic wellness or incorporate Edible Flower Healing Therapy into their existing practice.
#Accredited #Edible #Flower #Healing #Herbalist #Certificate #Get this Deal
تخفيضات,كوبونات,كوبون,عروض,كوبون كل يوم
Get this Deal,Get this Deal
udemy sale,udemy for business,udemy discount,udemy gutschein,business administration,discount factor,course deutsch,course catalogue,udemy course discount,javascript courses online,javascript course,freebies,toefl speaking,excel courses online,excel courses,excel templates dashboard,software engineering course online,software engineering course,