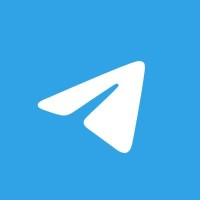 Requirements
Basic Accounting Knowledge: An understanding of the fundamental principles of accounting, including understanding of the accounting equation, the double-entry bookkeeping system, and familiarity with financial statements such as the balance sheet, income statement, and cash flow statement.
Understanding of Different Business Entities: Basic knowledge of different types of business entities, such as sole proprietorships, partnerships, and corporations.
Willingness to Participate: Willingness to engage in discussions and solve problems. This is not a 'listen and learn' course; active participation will greatly enhance your learning experience.
Description
This course is designed to introduce and elaborate on the elements of corporate accounting that set it apart from financial accounting for other business entities such as sole proprietorships or partnerships.
Our journey begins with an overview of the corporate entity, its characteristics, and the rationale for choosing this form of business. We will provide you with a thorough understanding of the stark contrasts and similarities between corporations, partnerships, and sole proprietorships.
As we delve into the intricacies of issuing stock for corporations, you will learn about the financial transactions related to issuing stock for both cash and non-cash assets. With a focus on dividends, you will gain insight into the different types, specifically cash and stock dividends, and learn how to account for these transactions.
One of the key components we will explore is preferred stock. You will understand what it is, how to account for it, and the reasons why a corporation might choose to issue, or an investor might decide to acquire it. We will discuss treasury stock, another important concept, where you will learn to compare and contrast it with preferred and common stock.
Further along the course, you will discover the equity section of financial statements. Here we will dissect the Statement of Stockholders' Equity and the Statement of Retained Earnings, helping you to understand the unique aspects of a corporation's financial statement compared to other business entities.
Our detailed discussion on the corporate closing process will provide a comparative view with that of partnerships and sole proprietorships. Understanding the calculation and significance of earnings per share is another crucial aspect that this course covers.
A unique aspect of this course is the vast array of learning resources available to you. We have incorporated downloadable PDF Files which provide offline reference information. You will have access to Excel Practice Files that are preformatted, helping you to not only focus on the adjusting process but also to learn some of the basics of Excel such as addition, subtraction, and cell relationships.
To boost your test-taking skills, we have prepared multiple-choice example questions. These reduce the information to the size and format of multiple-choice questions while providing insights on how to approach them. For those interested in numerical problem-solving, we have short calculation questions that break down problems into a short format that could be used in multiple choice questions.
Lastly, this course promotes engagement with other students through discussion questions. These provide an opportunity to discuss topics from different viewpoints, an approach that many students find very helpful.
The instructor leading you through this journey is a seasoned professional, a practicing Certified Public Accountant (CPA) and a Chartered Global Management Accountant (CGMA) with a Master of Science in Taxation. As a Certified Post-Secondary Instructor (CPS) and a Curriculum Development Expert, the instructor has rich experience teaching many accounting classes and working with students in the fields of accounting, business, and business applications. This blend of technical expertise and teaching experience ensures that you are learning from a well-rounded professional who knows the subject matter and understands how to teach it effectively.
Whether you're an accounting student, a budding entrepreneur considering a corporate entity, or an accounting professional seeking to upskill, this course will provide you with valuable insights and knowledge in the field of corporate accounting. We look forward to having you join us on this journey.
Who this course is for:
Accounting Students: This course is a great fit for undergraduate or graduate students who are specializing in accounting. It can serve as a supplement to their formal education and provide practical, hands-on experience.
Business Owners/Entrepreneurs: If you are considering establishing a corporation, this course will provide a solid understanding of the accounting principles and practices specific to this type of business entity.
Accounting Professionals: For professionals already working in the field, this course can serve as a refresher or provide deeper insight into the specific aspects of corporate accounting. It's also ideal for those looking to shift into a role that deals with corporate accounting.
CPA Candidates: If you're studying for your Certified Public Accountant (CPA) examination, this course can be a valuable resource. It will help deepen your understanding of corporate accounting, a key area tested in the exam.
Financial Analysts: Those working in finance or investment who wish to gain a better understanding of corporate accounting to better analyze corporate financial statements will also benefit from this course.
Anyone interested in Corporate Accounting: Finally, if you're a lifelong learner with an interest in corporate finance, this course will provide an in-depth look into the intricacies of corporate accounting.
#Accounting #Corporations #Financial #Accounting #Get this Deal
تخفيضات,كوبونات,كوبون,عروض,كوبون كل يوم
Get this Deal,Get this Deal
udemy sale,udemy for business,udemy discount,udemy gutschein,business administration,discount factor,course deutsch,course catalogue,udemy course discount,javascript courses online,javascript course,freebies,toefl speaking,excel courses online,excel courses,excel templates dashboard,software engineering course online,software engineering course,