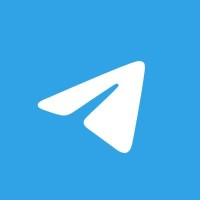 Requirements
We should have a basic understanding of financial accounting and debits and credits
Description
Accounting for corporations will cover components of corporate accounting that are unique to corporations, elements of corporate accounting that differ from financial accounting for other business entities like a sole proprietorship or partnership.
As we focus on the arias where corporate accounting differs from other business entities we want to keep in mind that most normal accounting transactions will be the same for any business entity type. We will have a comprehensive problem at the end of the course to allow us to take a step back and see the areas of accounting for corporations that differ in perspective with the areas that are the same.
We will introduce the concept of a corporation, the characteristics of a corporation, and the reasons why we may choose a corporate form of entity. The corporate form of entity will be compared and contrasted with other business entity forms like a partnership and sole proprietorship.
This course will discuss the financial transaction related to the issuing of stock, both the issuing of stock for cash and for non-cash assets. The issuing of stock for a corporation is similar to a partner investment to a partnership.
We will describe what dividends are, including cash dividends and stock dividends. We will record accounting transactions related to cash dividends and stock dividends.
This course will discuss the concept of preferred stock, describing what it is, how to account for preferred stock, and why we may choose to issue or purchase preferred stock.
We will discuss the concept of treasury stock, comparing and contrasting the concept of treasury stock to the idea of preferred stock and common stock.
This course will discuss the statement of stockholders' equity and statement of retained earnings. We will focus on the equity section of the financial statements because the equity section is what differs from entity to entity.
We will discuss the closing process for a corporation, comparing and contrasting the corporate closing process to the closing process of a partnership and sole proprietorship.
This course will discuss the calculation of earnings per share and its uses.
We will also have a comprehensive problem, allowing us to take a step back and see both the similarities and differences from accounting for a corporation and accounting for other entities.
In addition to the instructional videos, this course will include downloadable
•    Downloadable PDF Files
•    Excel Practice Files
•    Multiple Choice Practice Questions
•    Short Calculation Practice Questions
•    Discussion Questions
The PDF files allow us to download reference information we can use offline and as a guide to help us work through the material.
Excel practice files will be preformatted so that we can focus on the adjusting process and learning some of the basics of Excel, like addition, subtraction, and cell relationships.
Multiple choice example question helps us improve our test-taking skills by reducing the information into the size and format of multiple choice questions and discussing how to approach these questions.
Short calculation questions help us reduce problems that have some calculation down to a short format that could be used in multiple choice questions.
Discussion Question will provide an opportunity to discuss these topics with the instructor and other students, a process many students find very helpful because it allows us to see the topic from different viewpoints.
Who will we be learning from?
You will be learning from somebody who has technical experience in accounting concepts and in accounting software like QuickBooks, as well as experience teaching and putting together curriculum.
You will be learning from somebody who is a:
•    CPA – Certified Public Accountant
•    CGMA – Chartered Global Management Accountant
•    Master of Science in Taxation
•    CPS – Certifies Post-Secondary Instructor
•    Curriculum Development Export
As a practicing CPA the instructor has worked with many technical accounting issues and helped work through them and discuss them with clients of all levels.
As a CPS and professor, the instructor has taught many accounting classes and worked with many students in the fields of accounting, business, and business applications.
The instructor also has a lot of experience designing courses and learning how students learn best and how to help students achieve their objectives. Experience designing technical courses has also benefit in being able to design a course in a logical fashion and deal with problems related to technical topics and the use of software like QuickBooks Pro.
Who this course is for:
Accounting students
Business owner
Anyone who whats to learn accounting
#Accounting #Corporations #Get this Deal
تخفيضات,كوبونات,كوبون,عروض,كوبون كل يوم
Get this Deal,Get this Deal
udemy sale,udemy for business,udemy discount,udemy gutschein,business administration,discount factor,course deutsch,course catalogue,udemy course discount,javascript courses online,javascript course,freebies,toefl speaking,excel courses online,excel courses,excel templates dashboard,software engineering course online,software engineering course,