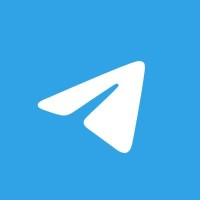 Description
– CONTACT ME for Coupons–
Have you already studied an ITIL® 4 Foundation course?
If yes! Now All you need is to do some practice exams typical to the exam questions.
If not yet! Contact me for guidance.
100% pass guarantee with a score of 100% on the 1st Try by completing these ITIL 4 exams and practice test.
This is considered the most reliable ITIL Foundation Exam Simulator includes 12 practice papers (480 Questions), every 2 exams in one exam.
What is ITIL 4 ? 
Digital technology is transforming our workplaces and daily lives. A new service culture has emerged to cope with the frenetic pace of change. Organizations and professionals must embrace this new service culture in order to survive, thrive, and remain competitive.
ITIL 4 is an adaptable framework for managing services within the digital era. Through our best practice modules, ITIL 4 helps to optimize digital technologies to co-create value with consumers, drive business strategy, and embrace digital transformation.
ITIL 4, the latest evolution of ITIL, builds on the core guidance of previous versions to provide comprehensive, practical, and proven guidance. It supports traditional service management activities, for example incident management and continual improvement, but can also be aligned to transformative technologies, such as Cloud, Automation, and AI.
It also works seamlessly with DevOps, Lean, and Agile, and Axelos' products such as PRINCE2® and AgileSHIFT®. It is the basis for the international standard ISO20000 and the workflows in many service management software platforms.
Each ITIL 4 module is accompanied by a comprehensive core guidance publication and a globally recognized professional certification, from which millions of professionals worldwide have benefitted.
Many innovative organizations, including Spotify and Vodafone, have already increased their efficiency and customer satisfaction by adopting ITIL 4.
ITIL 4 can help you to:
understand how IT impacts strategy and how professionals can utilize the four dimensions of service management in a wider business context
use the guiding principles to navigate change, streamline work and introduce flexible and collaborative working practices
break down silos by encouraging a holistic, systems-thinking approach to value co-creation
build trusted relationships with stakeholders and develop effective and timely communications
work with complex, adaptive systems and flexible processes that can adapt to changing environments
learn the common language of IT-enabled service delivery, to boost your digital career progression and set you apart from your peers.
ITIL Foundation exam format
Multiple choice examination questions
40 questions
26 marks required to pass (out of 40 available) – 65%
60 minutes' duration
Closed book.
Who this course is for:
Anyone working in IT and looking for the most up to date IT service management education, as well as an understanding of how to provide business value in the digital era.
Anyone who is looking to upgrade their ITIL v4certification and knowledge.
Itil 4, Itil 4 foundation, Itil 4 exam, Itil 4 mockup, Itil 4 practice exam, Itil 4 certification, Itil® 4 foundation certification, Itil 4 foundation exam
Who this course is for:
Anyone who needs to understand the key concepts of IT
Anyone who wants to Certify ITIL V4 Foundation from Axelos
#Score #Pass #ITILv4 #Foundation #Full #Exams #Get this Deal
تخفيضات,كوبونات,كوبون,عروض,كوبون كل يوم
Get this Deal,Get this Deal
udemy sale,udemy for business,udemy discount,udemy gutschein,business administration,discount factor,course deutsch,course catalogue,udemy course discount,javascript courses online,javascript course,freebies,toefl speaking,excel courses online,excel courses,excel templates dashboard,software engineering course online,software engineering course,